Budget-Friendly & Cool Gifts Under 10 Dollars For Girls 8 To 12 Years Old
Looking for an inexpensive gift idea for a tween girl? Here are some cool gifts under 10 dollars perfect for girls 8 to 12 years old. Whether you are looking for gift ideas under 10 dollars for your own tween girl or for their friends, there are lots of fun options to choose from.
Shopping for a gift for a tween girl can be difficult and a hit to the pocketbook. Finding an awesome gift a tween girl will like doesn't have to cost you a fortune. There are plenty of fun and cool gifts under 10 dollars that will appeal to 8 to 12 year old girls.
Whether you are looking for an inexpensive birthday or Christmas gift, stocking stuffers, or party favors, one of these cool gifts under 10 dollars is sure to please the tween you are shopping for.
Cool Gifts Under 10 Dollars For Tween Girls
Wooly Willy Magnetic Toy
Travel back in time with this silly and fun retro toy for kids! If you grew up in the '50s, you are probably familiar with the Wooly Willy Magnetic Personality, a toy that is still popular today. Using a magnetic wand, draw silly and fun faces on Wooly Willy to make him look any way you like. Great gift for car trips!
Willy Wooly Magnetic Personality Retro Toy

Lock & Key Diary
A popular gift under 10 dollars for a tween girl is a diary. A Lock & Key Diary provides a safe space for young girls to jot down their secret thoughts and dreams. The diary includes a lock and key to keep the diary private from prying eyes. This cute diary is compact, the perfect size for storing underneath a pillow for safekeeping or in the pocket of a backpack. Includes over 100 double-sided lined pages.
Lock and Key, Lined Pages Diary
Unicorn Bath Bombs
Bath bombs make great gifts under 10 dollars! Surprise a tween girl with one of these adorable sleeping unicorn bath bombs. These adorable unicorn bath fizzers make bath time fun and luxurious with a bubbling bath bomb that leaves your skin soft and moisturized. Each bath bomb is handmade, topped with a glycerin soap horn and finished with handpainted eyes.
Slinky Toy
The Slinky toy is a timeless favorite of generations past and will continue to delight future generations with its silly and slinky fun! Kids will be entertained for hours walking and bouncing their Slinkys down the stairs. These make great wiggly jiggly stocking stuffers and party favors!
Mermaid Popsicle Holders
Do your kids love popsicles, but not the frozen hands and sticky fingers? These cute mermaid popsicle sleeves make unique gifts under 10 dollars that turn snack time into an under the sea adventure. These are super inexpensive and make awesome gifts or party favors for a mermaid or popsicle party. Purchase the sleeves as is or personalize them with a name.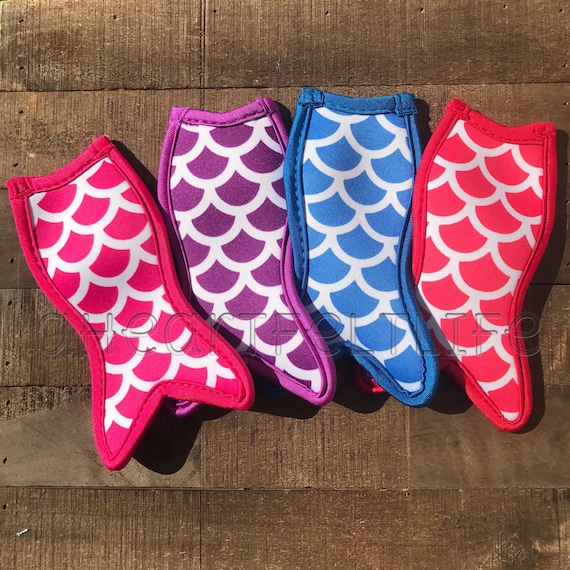 Mermaid Popsicle Sleeve Holder

Dr. Pepper Lip Balm
Mmmm… this Dr. Pepper lip balm smells good enough to eat, or should I say drink! This fun lip balm is designed in the shape of a fountain soda cup with ice floating on the top. Unscrew the ice from the cup to reveal the roll on lip balm. This makes a great gift 10 dollars and under for kids who love the taste of soda pop without ruining their teeth.
Dr. Pepper Lip Smacker Lip Balm
Monster Plush Toys
These crochet plush toy monsters are adorable! Each plushie stands approximately 3.5″ tall and 3″ wide and are handmade with 100% acrylic wool and polyester stuffing. The cute monster plushies each come with a unique and friendly face. Buy one or a whole gang of monster plushies! Each monster plush toy costs just over $5 which is an awesome value for a handmade product.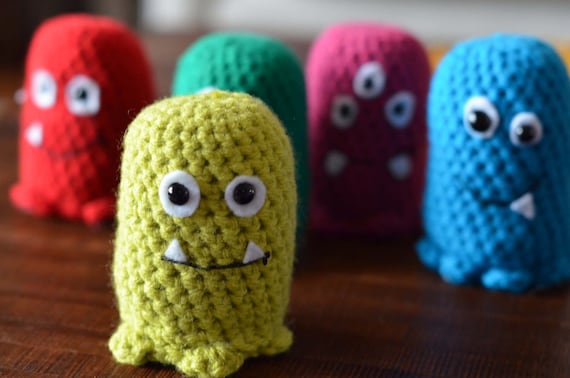 Little Monsters Crochet Plush Toy

Jelly Belly Beanboozled Game
One of the best gifts under 10 dollars for tweens is the outrageously fun Jelly Belly Beanboozled Game. Kids will have tons of laughs and squeals as they dare to sample the jelly beans. Not all the jellybeans taste good! Mixed in the box are 10 yummy flavors and 10 disgusting flavors such as dead fish, moldy cheese, canned dog food, and boogers just to name a few.
Jelly Belly BeanBoozled Jelly Beans Spinner Gift Box
Harry Potter UNO Card Game
Kids will have a magically awesome time playing a game of UNO with their favorite Harry Potter characters! This Harry Potter UNO Card Game provides hours of fun and entertainment for less than $10. The original game of UNO has undergone a magical Hogwarts transformation with a special new "sorting hat" rule. Makes an especially great gift for Harry Potter fans!
Unicorn Poop Glitter Slime
Slime is all the rage with tweens! Girls will go crazy for this silly and magical, Unicorn Poop Glitter Slime. Stretch and pull this soft, gooey, bouncy, and mess-free slime for hours of relaxing fun. Unicorn poop slime is ethically harvested and no unicorns were harmed during the collection. Makes a great gift for tween girls who are obsessed with unicorns!
IQ Stars Strategy Game
Looking for gifts 10 dollars and under that are fun and educational? The IQ Stars Strategy Game is guaranteed to provide hours of brain-teasing entertainment. Challenge your tween's brain with 120 cognitive-skill building challenges ranging from easy to expert. It is compact and portable, perfect for keeping your kids busy in the car, restaurants, long waits, and appointments.
Scratch Art Rainbow Mini Notes
Does your tween love scratch art? Kids will have a blast revealing rainbow colors by writing notes or doodling on these Scratch Art Rainbow Mini Notes. Includes a wooden stylus for etching. These are fun for making small lists, jotting down phone numbers, or writing silly notes for friends and family.
Scratch Art Rainbow Mini Notes With Wooden Stylus
Elephant iPhone Stand And Stationary Organizer
Gifts 10 and under don't have to be boring! This Elephant iPhone Stand And Stationary Organizer is too cute and would look adorable perched on a tween girl's desk. The organizer is multi-functional. Girls can keep their desk supplies neat and tidy in the body of the elephant, while the trunk of the elephant can hold a mobile phone. Can also be used as a makeup brush holder too, perfect for watching makeup tutorials on their phone.
Cute Elephant iPhone Stand & Stationary Organizer
Cute Elephant Square Pillow Case
Shower your tween with love with this adorable Never Forget I Love You Elephant Pillow Case. Tweens are at an age where they enjoy decorating their room and adding their own personality to the mix. This sweet elephant pillowcase is a cute gift under $10 dollars that is perfect for girls who love elephants or safari themed items.
Never Forget I Love You Elephant Pillow case
PopSockets Grip & Phone Stand
PopSockets Grip & Phone Stands are popular with tweens and teens and make super cool gifts under $10 dollars for kids who have mobile devices. PopSockets attach to the back of phones or tablets and are repositionable. They make it easier to grip your phone for texting, taking selfies, and watching videos. Great for kids who are prone to dropping their phones.
PopSockets Collapsible Grip & Stand For Phones And Tablets
Ultra Dash Game
Girls will have loads of fun setting up targets around the room and then challenging themselves or their friends to tag the targets in a race against the clock playing this heart-pumping game! Ultra Dash can be played solo or in teams. Great gift costing less than $10 dollars that gets kids active and moving!
National Geographic Dinosaur Dig Kit
Travel back to the age of the dinosaurs with this interactive and educational Dinosaur Fossil Dig Kit. Kids can be paleontologists and discover real dinosaur fossils including a dinosaur bone, a mosasaur tooth, and dinosaur poop. Girls can learn fun facts about dinosaurs and the prehistoric era with National Geographic's full-color learning guide. Super cool and geeky gift under $10 for girls who love science!
National Geographic Dinosaur Dig Kit
Cat's Cradle Book
Mom and grandma can probably remember playing this as kids! Cat's Cradle is a timeless game played with a piece of string and a pair of friends. This Cat's Cradle Book Set is a great gift under $10 that is guaranteed to provide hours of fun. Includes a multi-colored string and a picture book with 5 fun projects. Projects include the Cat's Cradle, Jacob's Ladder, Eiffel Tower, Cup And Saucer, and Witch's Broom.
Shrinky Dinks Mermaids
Who doesn't love Shrinky Dinks? These mini Shrinky Dinks Kits are a cool and inexpensive gift for tweens! The kits come in many different themes, perfect for gifting to large groups of girls. This mini Shrinky Dinks Mermaid Kit includes 10 preprinted and precut Shrinky Dinks, 8 colored pencils, 10 stands and easy instructions for coloring and baking undersea mermaids and creatures.
Mix & Mold Your Own Stepping Stones
Kids will have a blast making their own stepping stones for the garden or to give as a gift. The Stepping Stones Kit is perfect for kids who enjoy crafting. The kit includes enough materials to make 4 unique stepping stones. Kids can add personal flair to the stepping stones by pressing their handprint or gemstones into the clay and painting colorful patterns and designs onto the stones.
Mix & Mold Your Own Stepping Stones
L.O.L. Surprise Glam Glitter Doll
Are your tweens obsessed with unboxing videos? Indulge their love of surprise toys with one of these L.O.L. Surprise Glam Glitter Dolls. Each ball includes 7 surprises including a glam glitter doll, a secret message, collectible stickers, water bottle, shoes, outfit, and a fashion accessory. The ball doubles as a carrying case or display. Collect all 12!
L.O.L. Surprise! Glam Glitter Series Doll
How To Draw Fortnite Book
Are your tween girls obsessed with the game Fortnite? Indulge their passion by encouraging them to take a break from the screen, and learn how to draw their favorite Fortnite characters using pencils and paper. This How To Draw Fortnite Book includes 20 lessons, all for less than $10 dollars. Makes a great party gift for a Fortnite birthday party!
How to Draw Fortnite: Learn to Draw Skins
Thank you for visiting! I hope you enjoyed this collection of cool gifts under 10 dollars and found a fun gift for the tween in your life!
CLICK FOR MORE GIFT IDEAS FOR TWEEN GIRLS
Like Us On Facebook
[efb_feed fanpage_url="raisingtweenandteengirls" layout="full" image_size="normal" type="page" post_by="me" show_logo="1″ show_image="1″ show_like_box="1″ links_new_tab="1″ post_number="1″ post_limit="10″ words_limit="" cache_unit="5″ cache_duration="days" ]
More Gift Ideas You May Like!
DID YOU LIKE THIS POST? PIN IT FOR LATER!