Looking for a gift for a teenage girl or college student who enjoys song and dance movies? Browse this aca-awesome selection of Pitch Perfect gifts and birthday party invitations based on the popular teen satire, musical-comedy movies. Lots of unique and slightly inappropriate gift ideas that are perfect for Pitch Perfect fans.
Pitch Perfect Gifts
Pitch Perfect DVD Movies
"We all know where this is going. Lesbi-honest," the Pitch Perfect and Pitch Perfect 2 movies are an "aca-awesome" gift idea for teenage and college-age girls who enjoy song-and-dance and coming-of-age movies. If they enjoy Glee and Mean Girls, they will love Pitch Perfect! The plot is cliche and the characters are stereotypical, but the story writing is clever and hilarious, filled with funny one-liners that will leave you laughing out loud.
Beca (Anna Kendrick), outsider and new girl on campus joins the all-girls a cappella group, the Barden Bellas, in an effort to satisfy her father's request to give one year of college a fair chance before she can move to LA in pursuit of a career in music. She soon finds herself going head to head with Aubrey (Anna Camp), mean girl and leader of the singing group over differing opinions on how to lead the odd mixture of popular girls, nice girls, smart girls and weird girls to victory at this year's a cappella national championships in wake of the previous year's miserable and humiliating loss.
The plots of the two movies are fairly similar and cliche. A group of misfits who have nothing in common except singing, come together with the goal of winning the national championships after recovering from a loss. The main characters end up working against each other leading up to the big event even though they are seeking the same outcome. Throw in some drama, witty and politically incorrect humor, flirty romances and you have the perfect teen satire comedy. The simplicity of the plot leaves plenty of room to focus on the best part of the movie – the music. And the cheeky one-liners. Fat Amy (Rebel Wilson) definitely steals the show in this department.
Pitch Perfect Movie

Pitch Perfect 2 Movie

Pitch Perfect Soundtracks
The music is the highlight of the movies. The catchy mash-ups and musical performances of the Barden Bellas and the Treblemakers are guaranteed to have you singing along and bouncing to the beat. The Pitch Perfect and Pitch Perfect 2 soundtracks are a must-have for fans of the movies.
Ultimate Pitch Perfect: Original Motion Picture Soundtrack

Pitch Perfect 2: Original Motion Picture Soundtrack

Pitch Perfect Pencils
Send your kids to school in style with a set of Pitch Perfect pencils engraved with quotes from the movies inspiring them to "crush it" on their assignments and exams. Each set includes 6 non-sharpened pencils and 6 different quotes.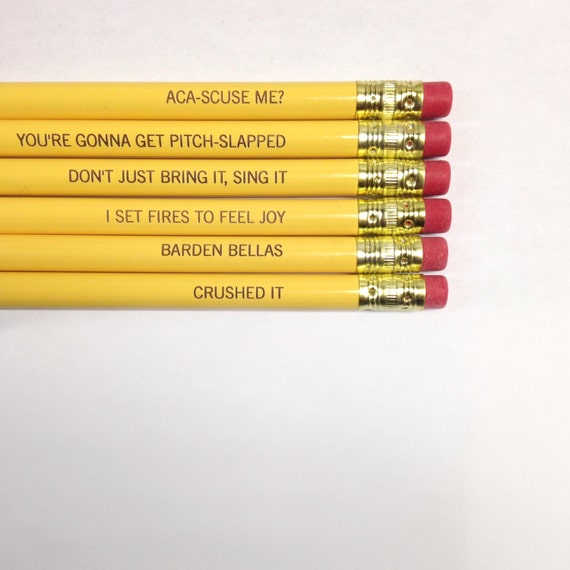 Pitch Perfect Quotes Pencil Set

Funko POP Pitch Perfect Action Figures
True fans of the Pitch Perfect movies will love these collectible Funko Pop action figures. Choose from Beca, Fat Amy and Aubrey or collect them all. The vinyl figures each stand 3 3/4 inches tall and come packaged in a box with a display window.
Funko POP Movies Pitch Perfect Fat Amy Action Figure

Funko POP Movies Pitch Perfect Beca Action Figure

Funko POP Movies Pitch Perfect Aubrey Action Figure

Pitch Perfect Mason Jar Drinking Glasses
These Pitch Perfect mason jar tumblers are "aca-awesome!" The tumblers are 24 ounce mason ball jars with wide mouth lids and are decorated in vinyl Pitch Perfect quotes and music notes. The lids come in your choice of color of vinyl and are pre-drilled and fitted with a rubber grommet for using with a re-usable straw (included).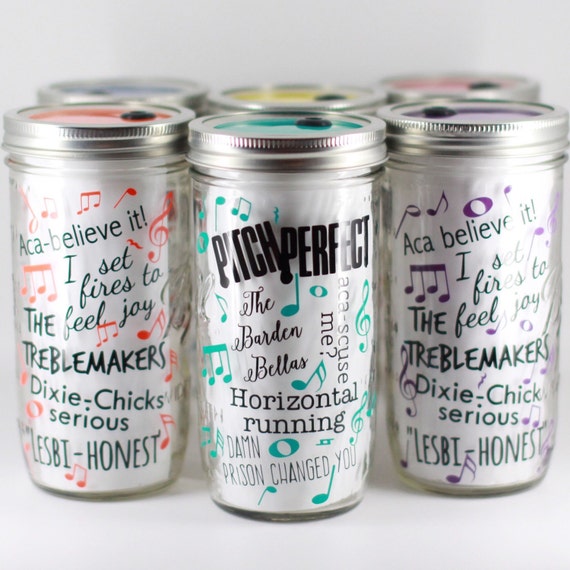 Pitch Perfect Personalized Mason Jar Tumbler

Pitch Perfect Mugs
You can never go wrong with giving a mug as a gift – everyone loves mugs! Girls will love sipping on their favorite hot beverage in one of these fun Pitch Perfect mugs. Sweeten the gift by filling the mug with their favorite candies or cookies!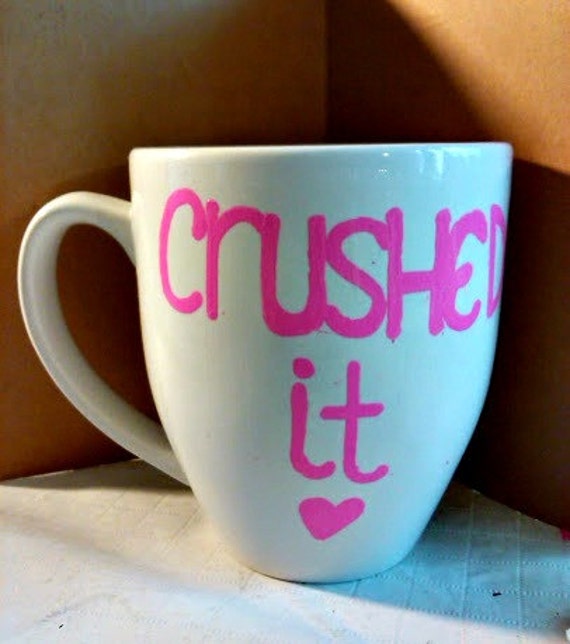 Pitch Perfect "Crushed It" Mug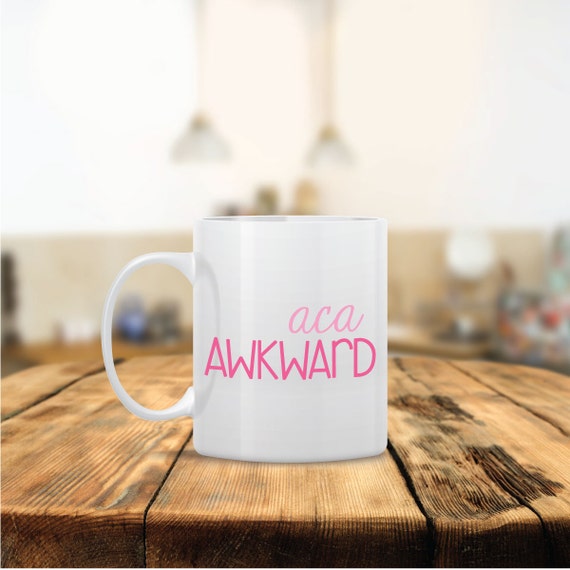 Pitch Perfect "Aca-Awkward" Mug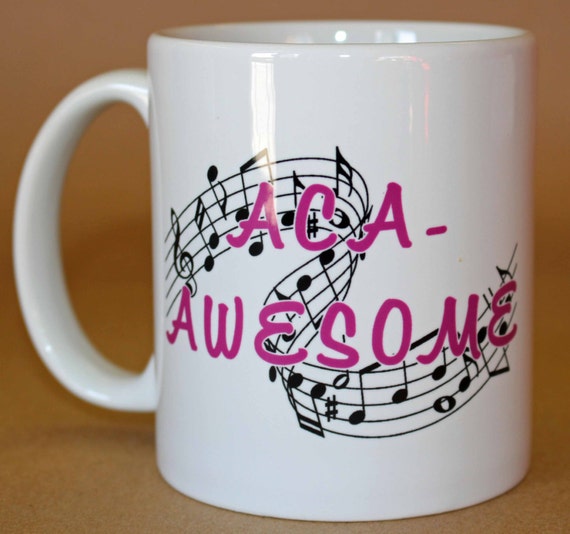 Pitch Perfect "Aca-Awesome" Mug

Pitch Perfect Nail Art
Girls can show off their love for the movies by decorating their nails with these fun Pitch Perfect nail wrap decals. Each set includes 18 water activated nail wraps. They are safe and easy to apply – no glue required. The nail wraps are paper decals that are applied to the nail using water and then sealed with clear nail polish.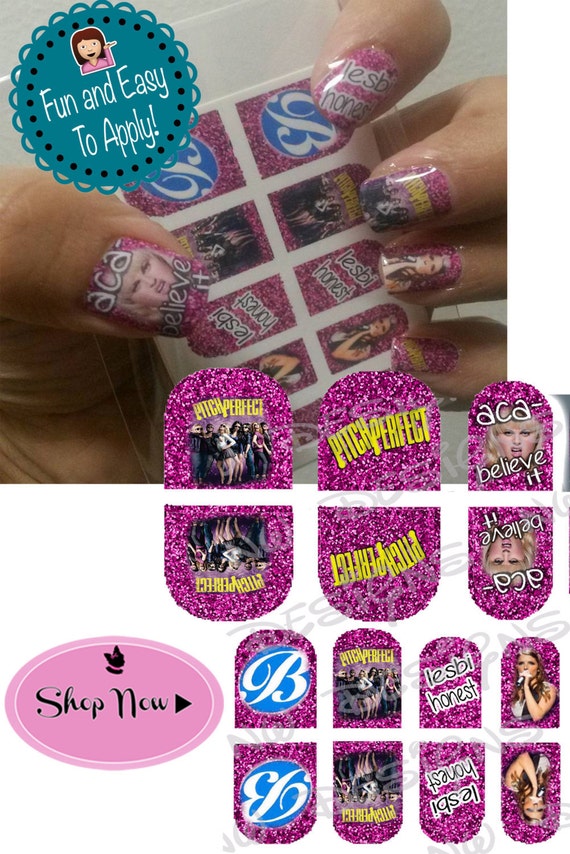 Pitch Perfect Full Nail Wrap Decals

Pitch Perfect Jewelry
Add some sparkle and witty humor to a Pitch Perfect fan's day with a Pitch Perfect necklace or key ring. Browse this aca-awesome selection of unique, one-of-a-kind Pitch Perfect jewelry that is hand stamped with quotes and sayings from the movies. Each piece comes adorned with a cute charm and colorful bead.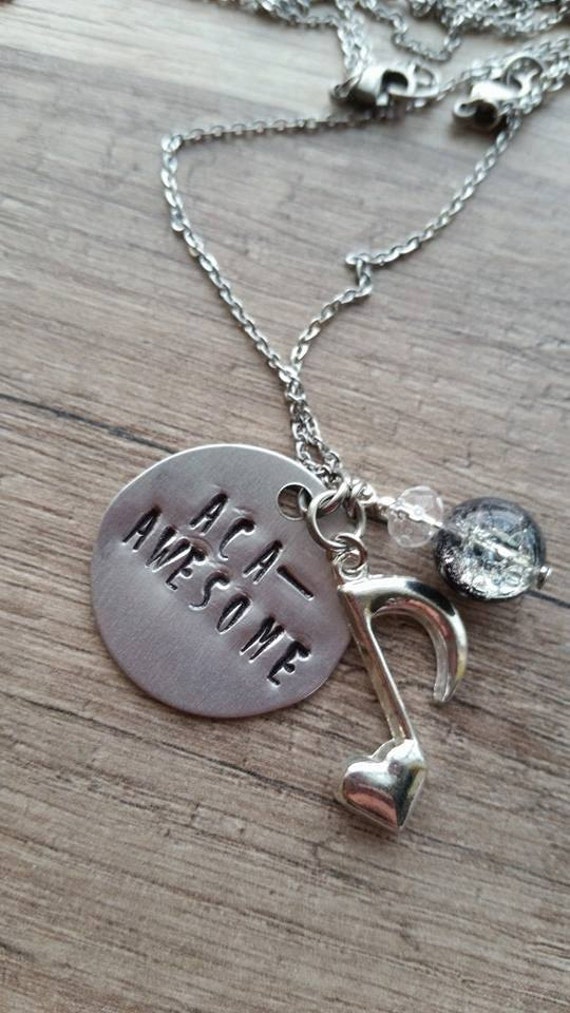 Pitch Perfect Inspired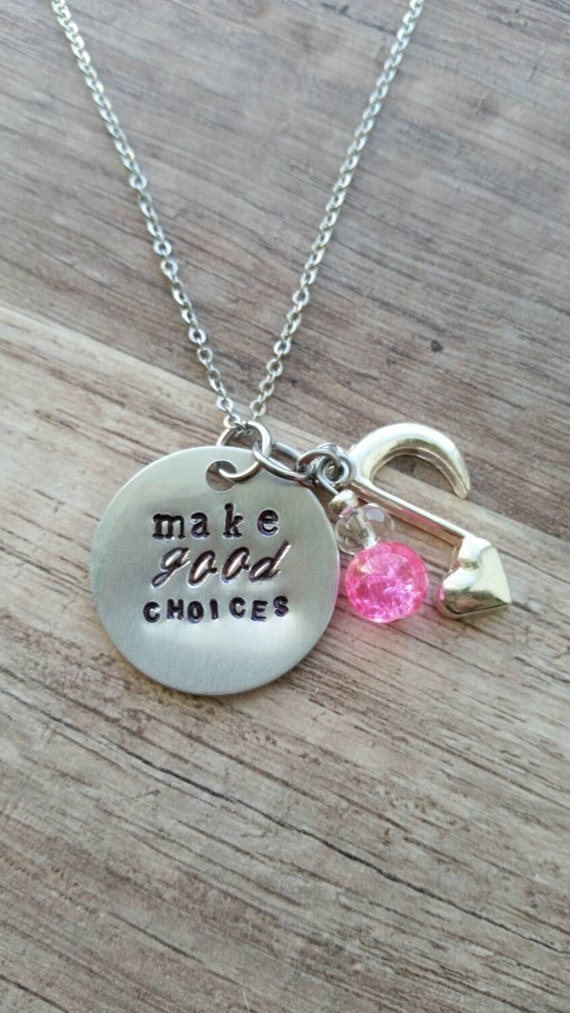 Pitch Perfect Inspired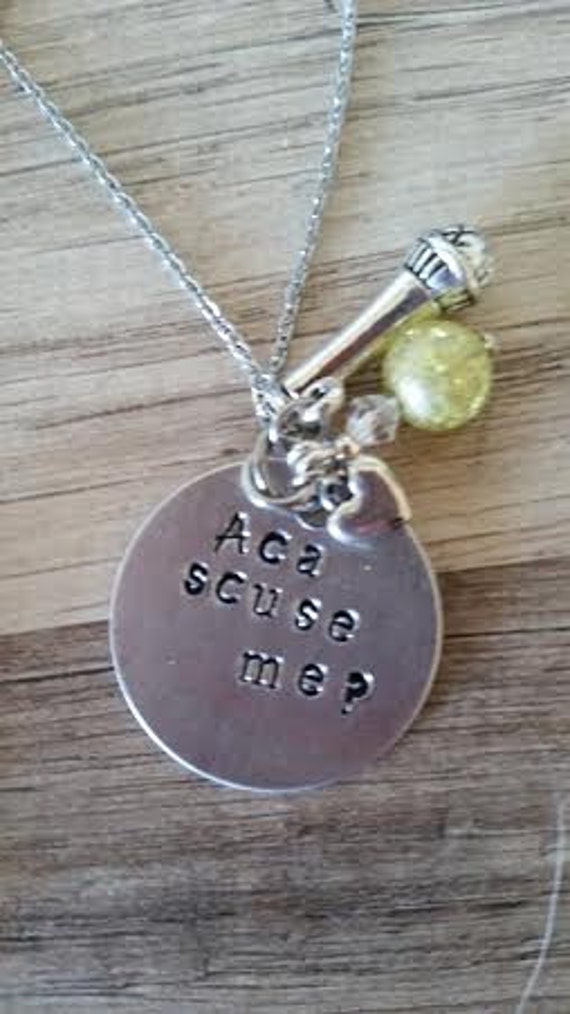 Pitch Perfect Inspired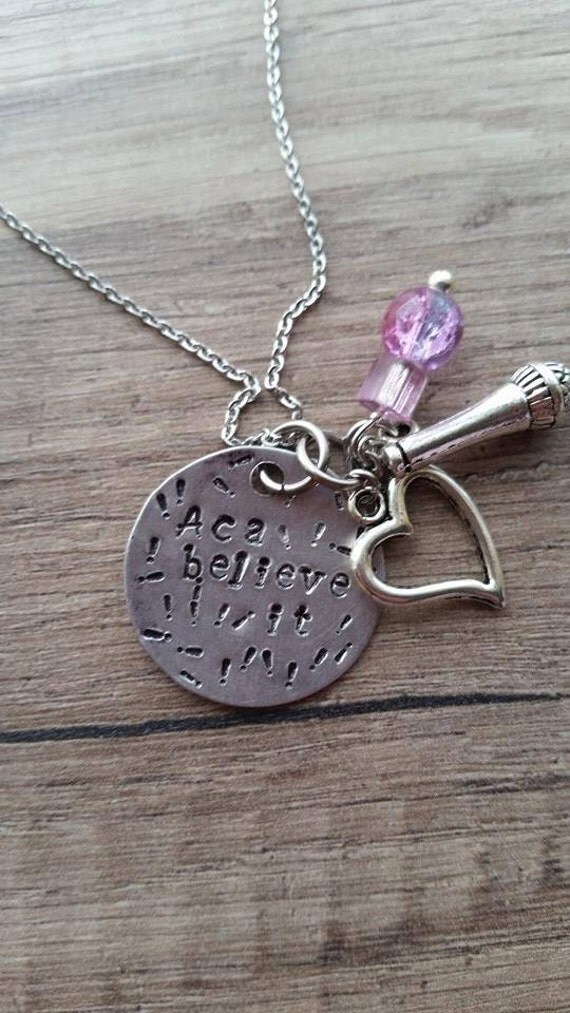 Pitch Perfect Inspired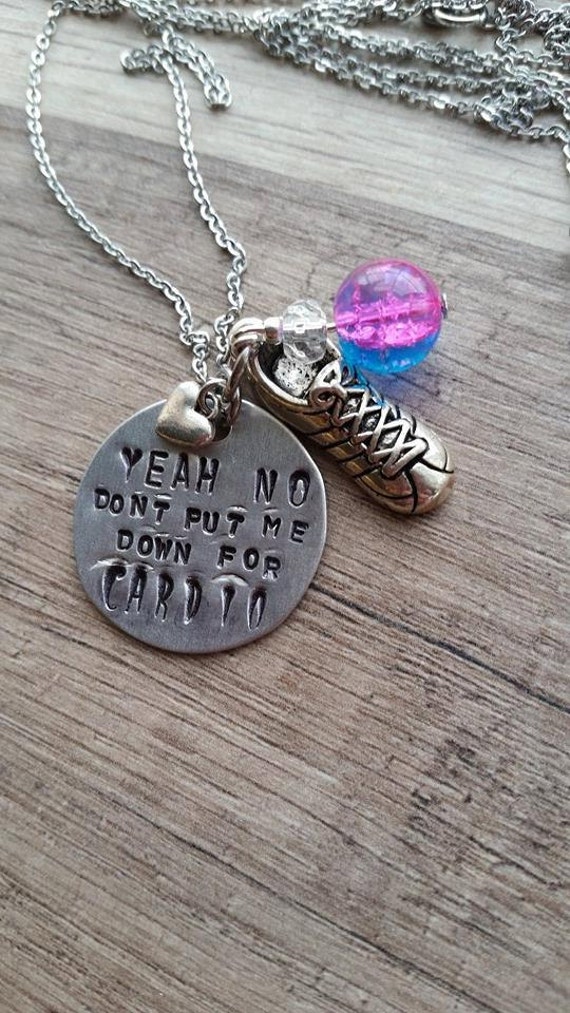 Pitch Perfect Inspired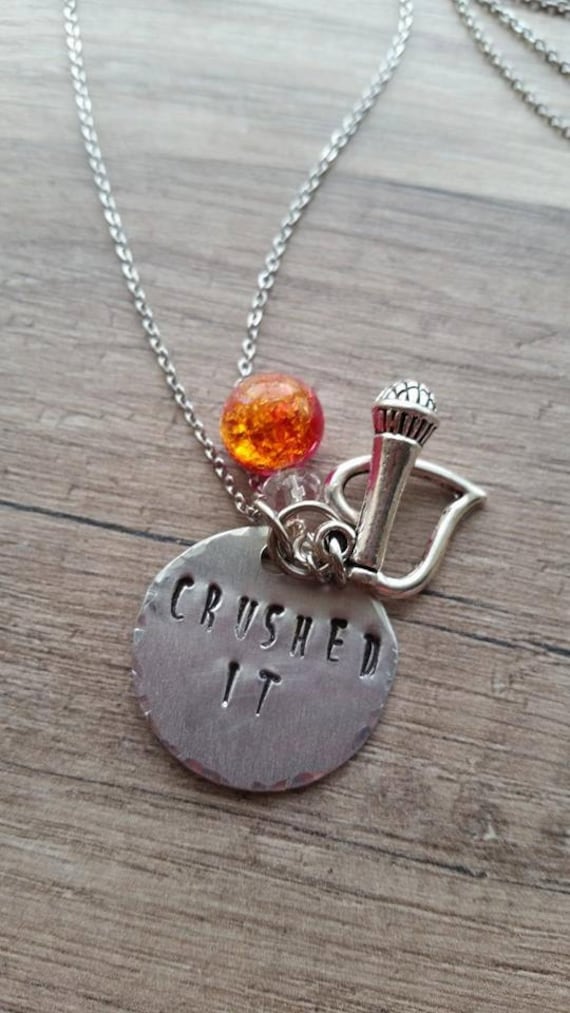 Pitch Perfect Inspired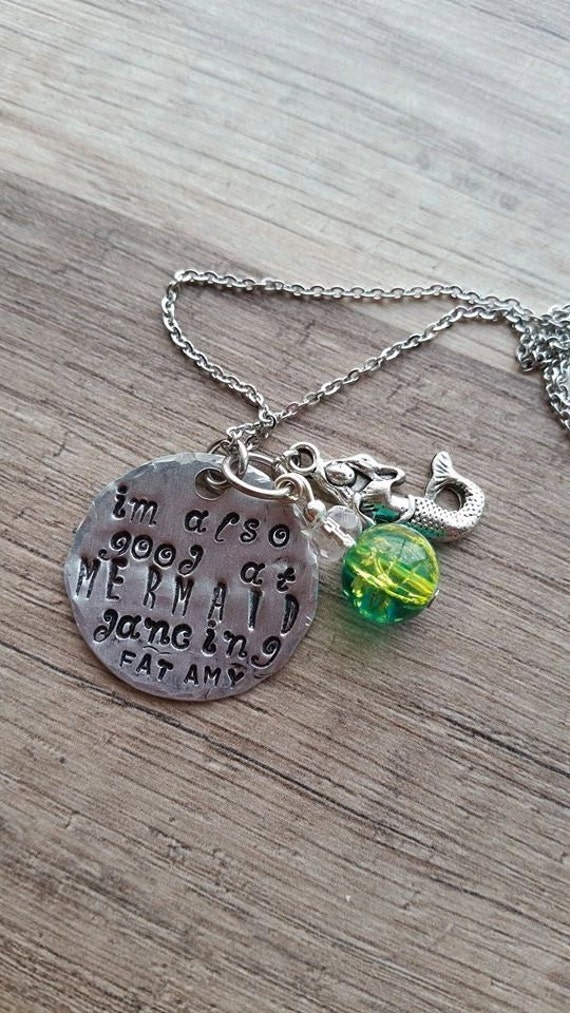 Pitch Perfect Inspired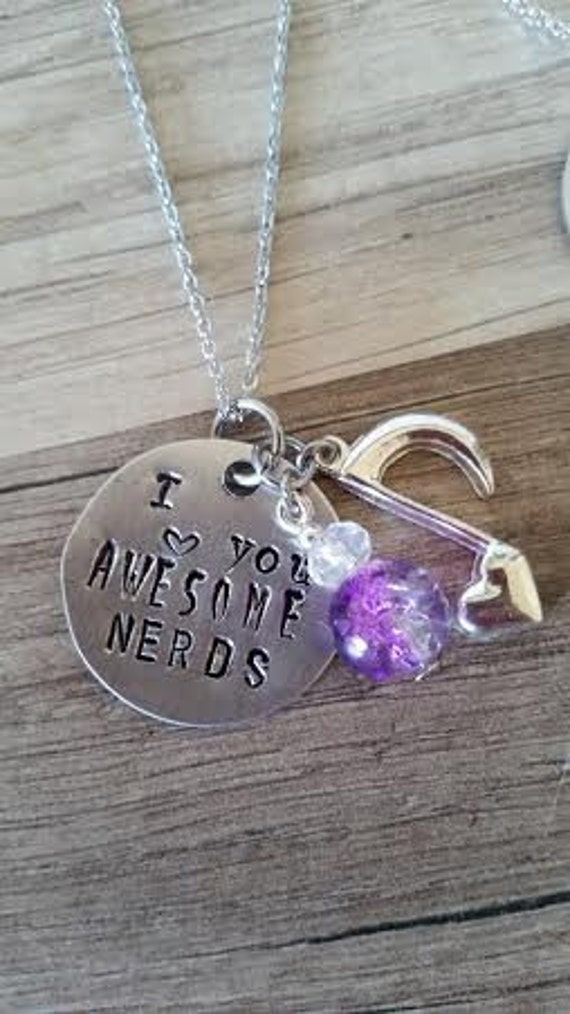 Pitch Perfect Inspired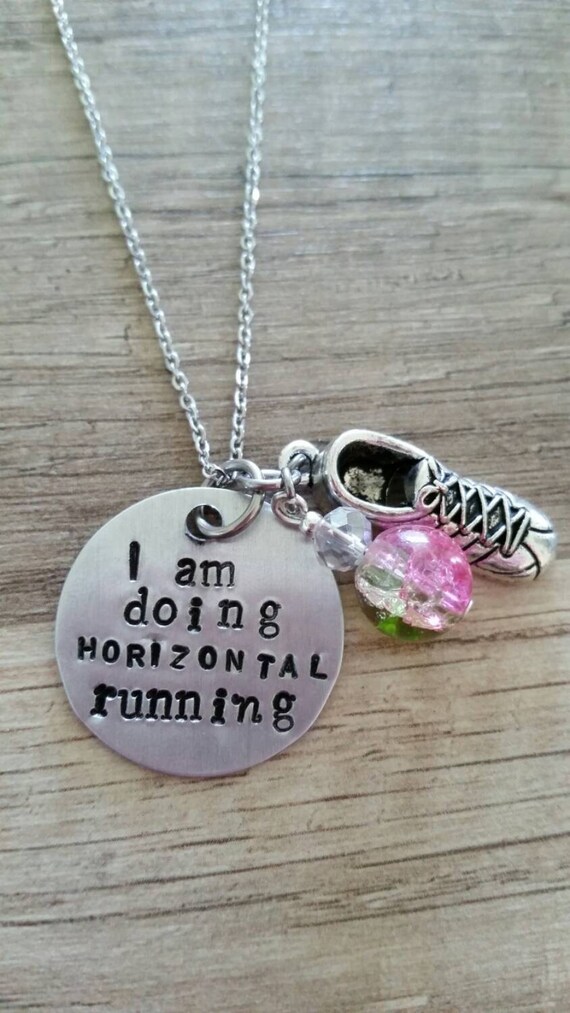 Pitch Perfect Inspired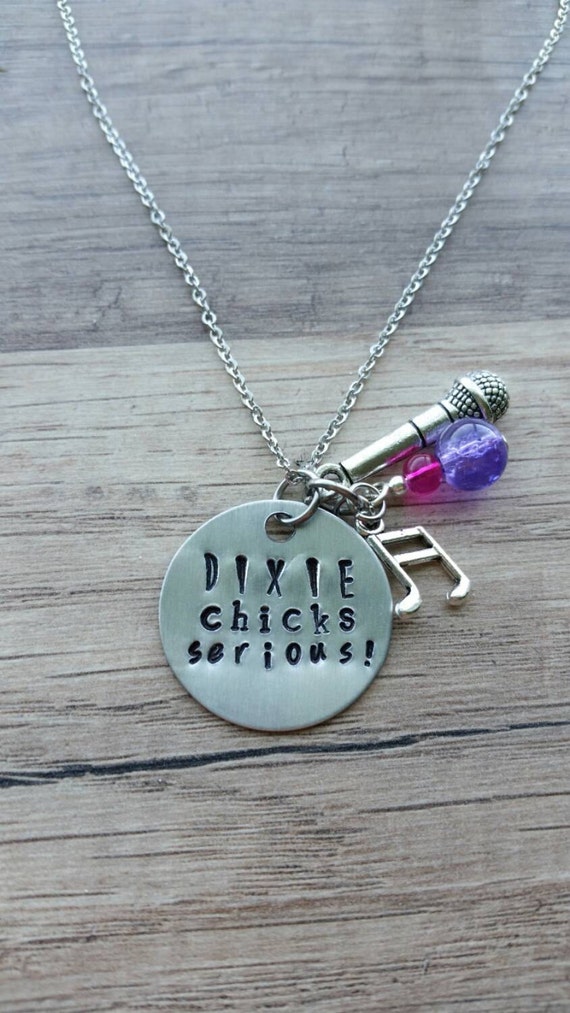 Pitch Perfect Inspired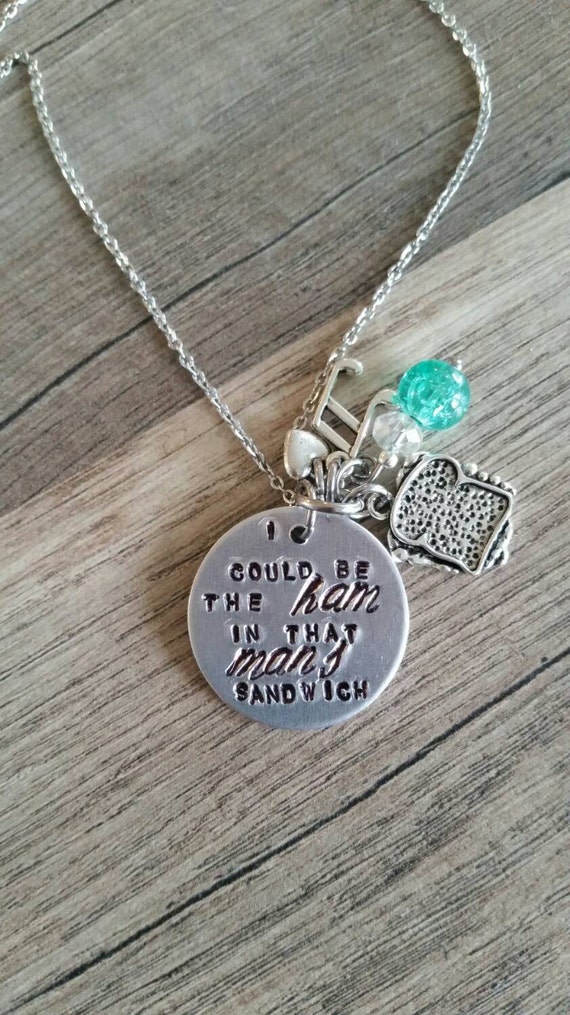 Pitch Perfect 2 Inspired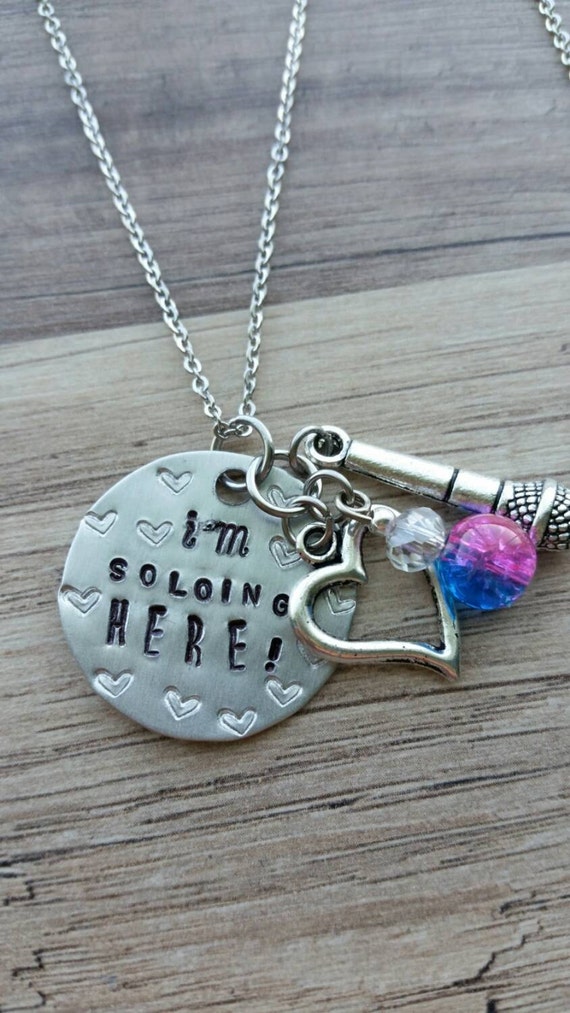 Pitch Perfect 2 Inspired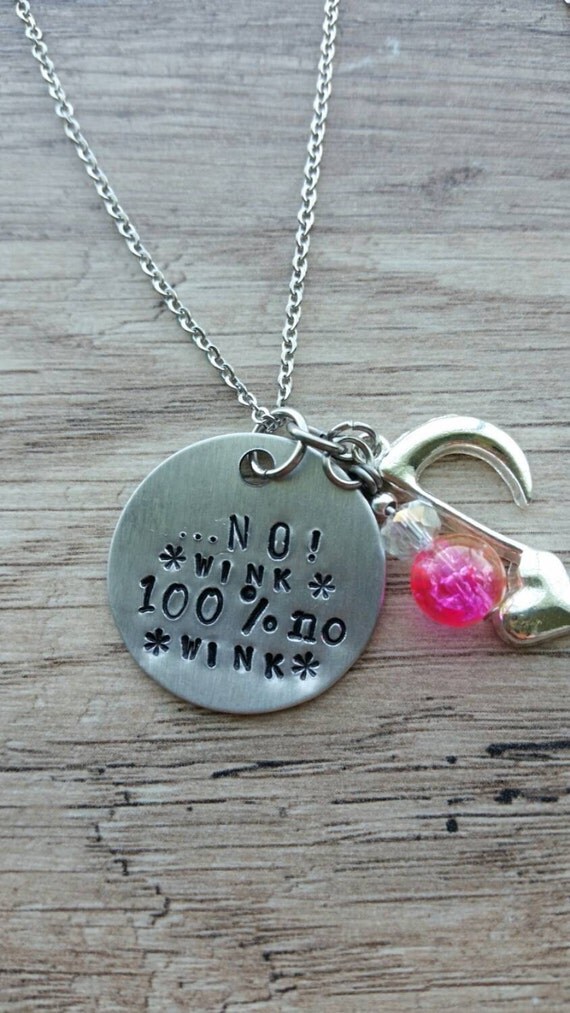 Pitch Perfect 2 Inspired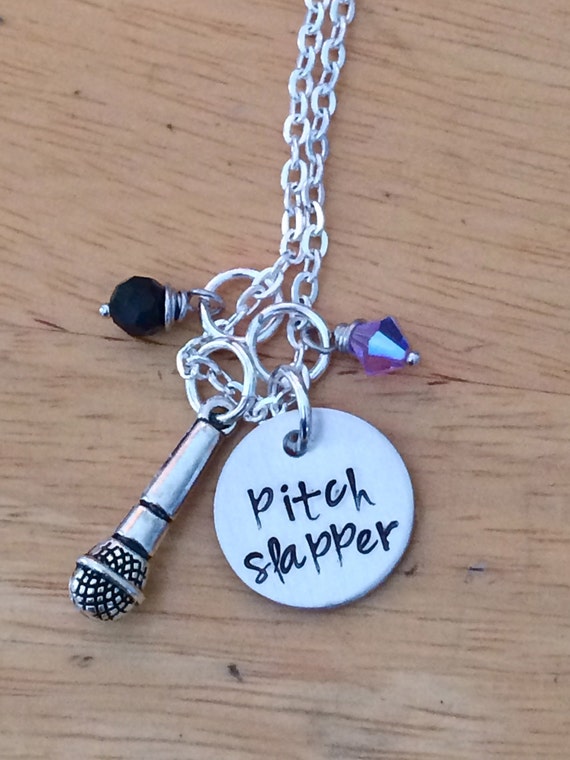 Pitch Perfect Inspired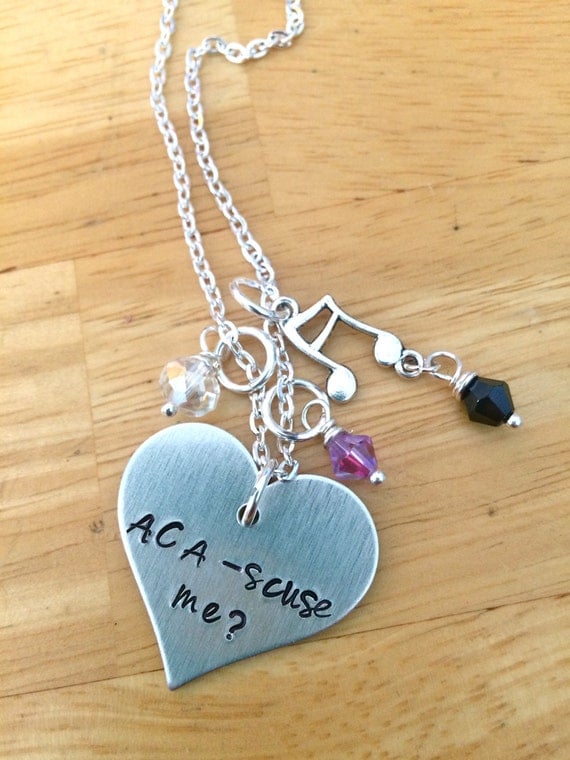 Pitch Perfect Inspired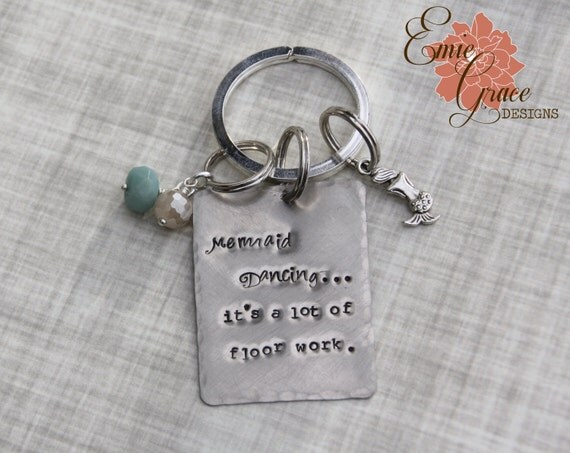 Pitch Perfect Inspired Mermaid Quote Key Ring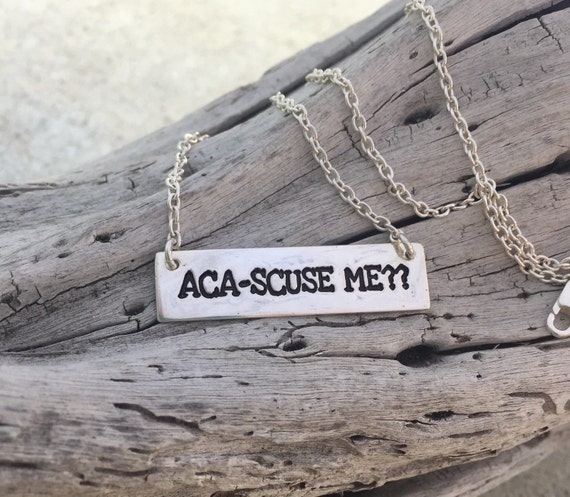 Pitch Perfect Inspired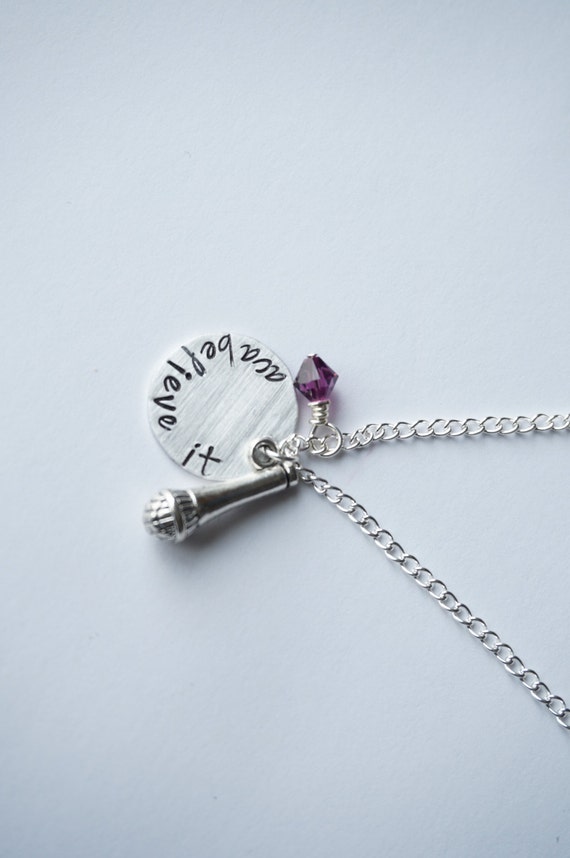 Pitch Perfect Inspired

&
Pitch Perfect Printable Quotes
Printable quotes are an inexpensive way to add personality and style to any room and they make great budget-friendly gifts too. Print the quotes at home or at a photo center, add a frame, and you have unique and fun wall art that adds big impact to a room. These are instant digital downloads that will be sent to your email immediately upon payment – no physical products will be shipped.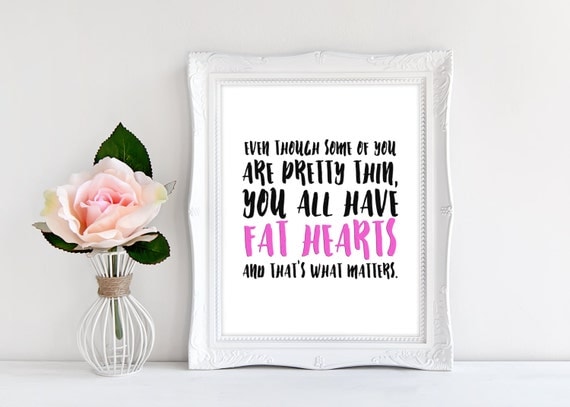 Printable Pitch Perfect Wall Art Print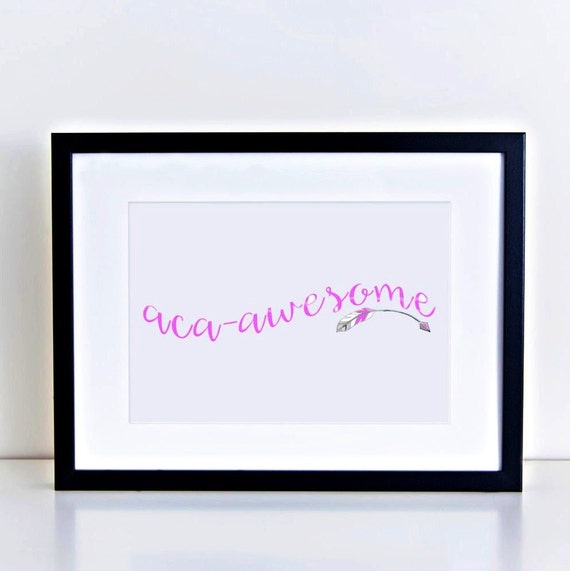 Pitch Perfect Aca-Awesome Typography Print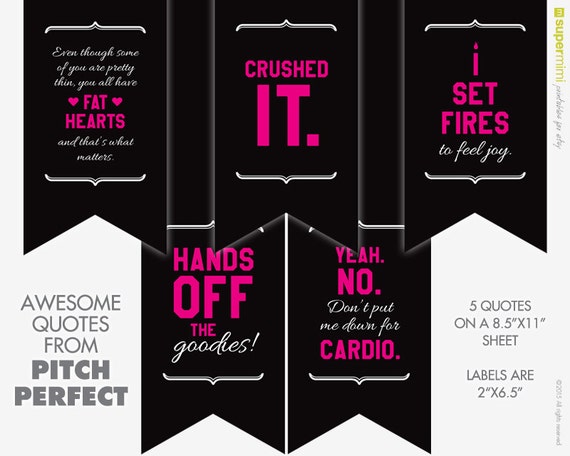 Printable Pitch Perfect Movie Inspired Quotes Labels

&
Pitch Perfect Wall Art Prints
"Cups" by Lulu and the Lampshades, which is performed using a plastic cup as percussion, is a wildly popular song with teenagers. Fans of the song will love this 8 x 10 inch print featuring the quote "I got my ticket for the long way round the one with the prettiest view." which is printed on Epson archival quality paper in a luster finish.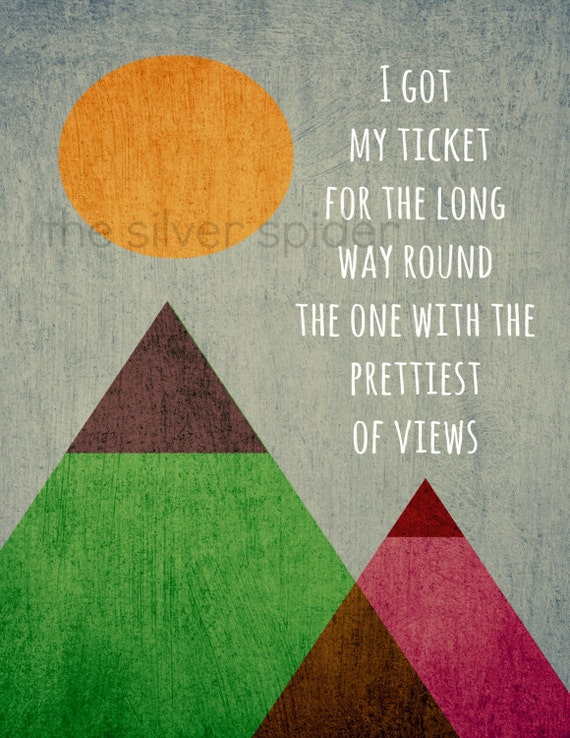 Pitch Perfect You're Gonna Miss Me When I'm Gone Cup Song Art Print

This fun and modern Pitch Perfect Giclee Print featuring all the Barden Bellas is sure to thrill any super fan of Pitch Perfect. The print is available in your choice of two sizes, 8 x 8 inch or 5 x 7 inch, and comes printed on enhanced white poster paper.
Ha, ha! This quote by Fat Amy pretty much sums up the reaction of the group when Aubrey announced that cardio will be included in their preparations for the singing competition. This listing is for an 8 x 10 inch print printed on premium archival paper.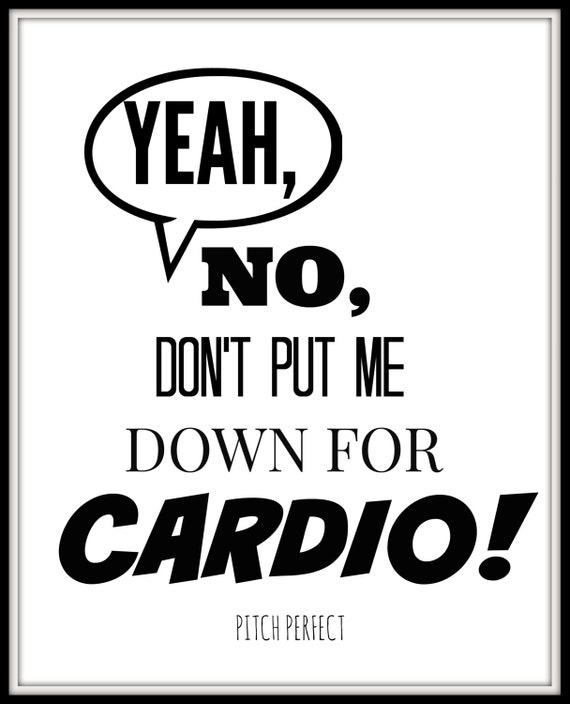 Pitch Perfect Fat Amy "Yeah,No, Don't Put Me Down For Cardio" Typography Print

When Beca suggests the group reveal something about themselves that no one else knows about to help alleviate a messy situation, Lilly, the shy girl in the group confesses she ate her twin in the womb. Aca-awkward! There are lots of options for this print. You have the choice between having the print printed on either paper or canvas in a variety of different sizes. You also get to choose from six different colors of fonts.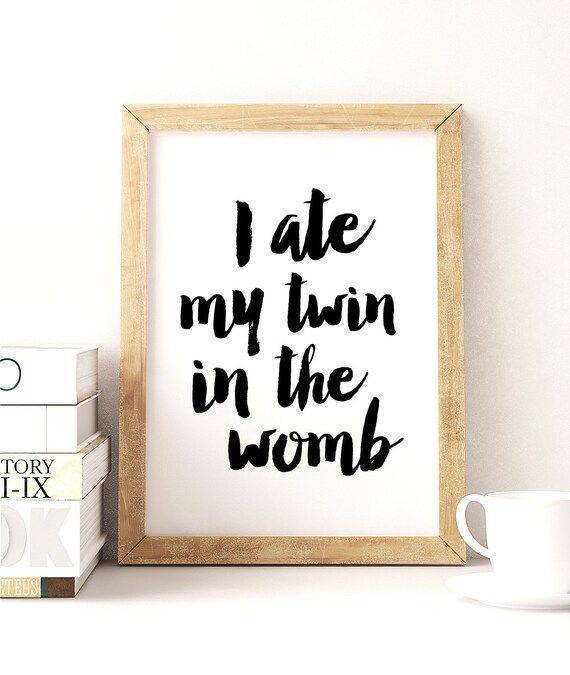 Pitch Perfect I Ate My Twin in the Womb Wall Art Print

Pitch Perfect Movie Posters
Walk into any teenager's room and the face of their favorite boy crush, band or movie is likely staring back at you from a giant poster on their wall. Decorating with music and movie posters will never go out of style among teens and college students. A Pitch Perfect poster makes a great gift for a movie buff. You could even add a frame to make it more stylish.
Pitch Perfect 11 X 17 Movie Poster

Pitch Perfect 27 x 40 Movie Poster

Pitch Perfect 2 Movie Poster 24 X 36″

Pitch Perfect 2 Movie Poster 27 x 40″

Pitch Perfect 2 Movie Poster 12 x 18″

Pitch Perfect 2 Anna Kendrick Movie Poster

DIY Personalized Printable Pitch Perfect Invitations
Thinking of throwing a Pitch Perfect birthday or movie watching party for your teen daughter? Get the party started on a high note with one of these printable, personalized Pitch Perfect movie ticket invitations. These are digital invitations that you print at home yourself or at a photo center. They are easy to order – pick your design and submit your party details and payment. You will receive an invitation personalized with your party details delivered to your email within 24 to 48 hours, ready for you to print or send as e-vites. Choose from 3 fun designs.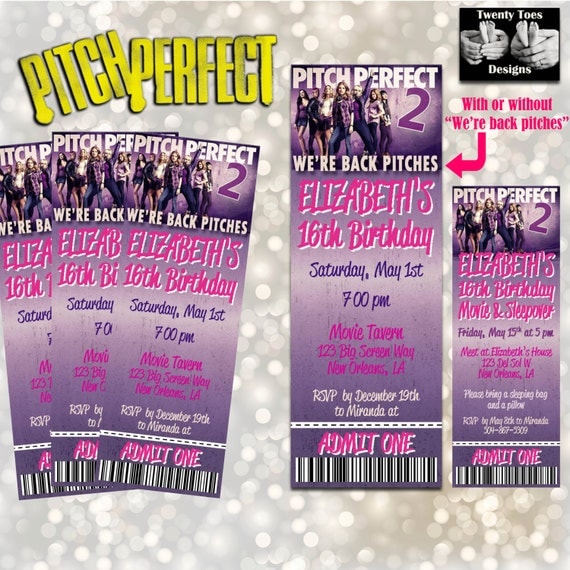 Pitch Perfect Movie Ticket Invitation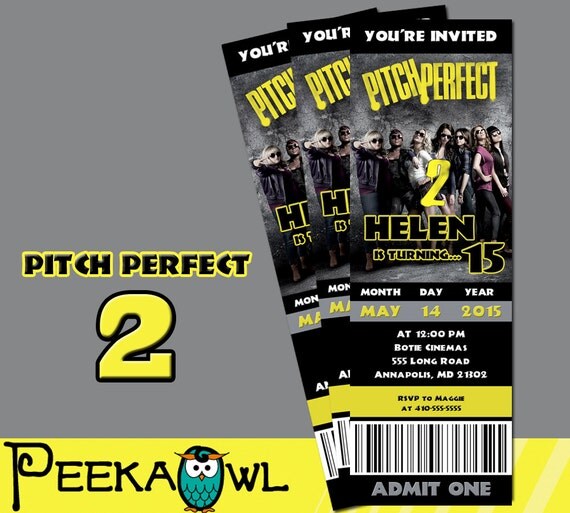 Pitch Perfect 2 Birthday Party Invitation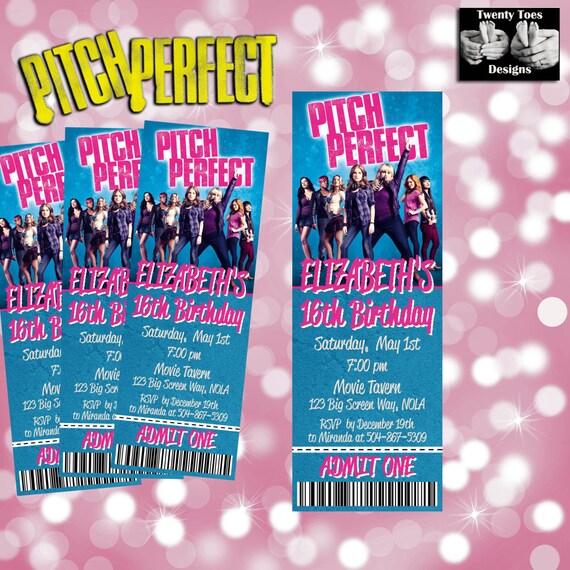 Printable Pitch Perfect Birthday Party Invitation

Pitch Perfect Occasion Cards
Looking for an "aca-awesome" card to give a Pitch Perfect fan? Here is a selection of funny and slightly inappropriate cards for all occasions. Perfect given as birthday, get well, appreciation and thinking of you cards.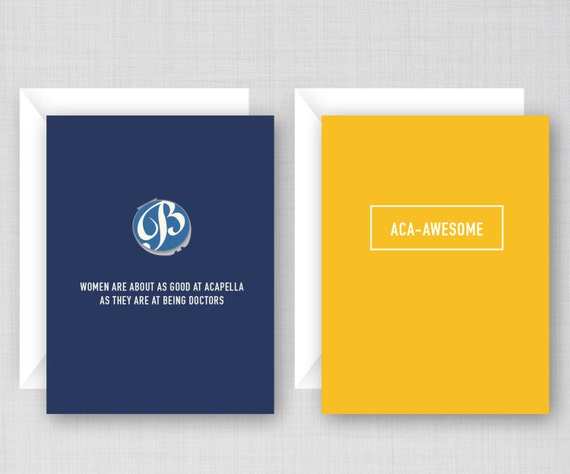 Pitch Perfect Cards 10 Pack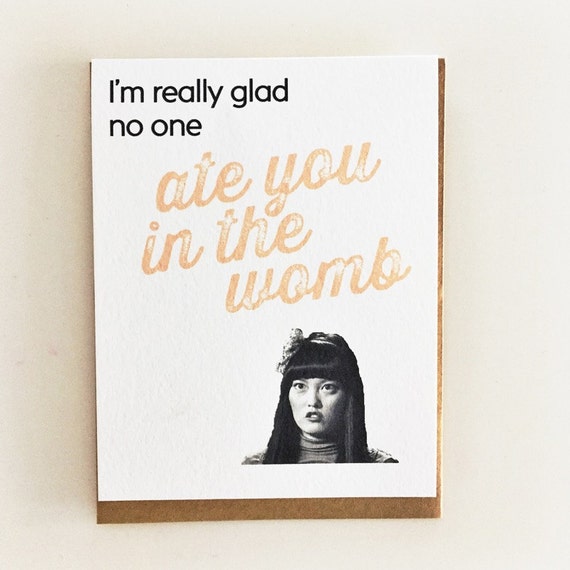 Pitch Perfect Birthday Card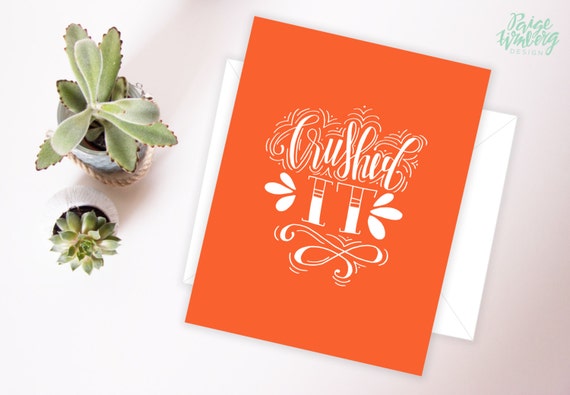 Pitch Perfect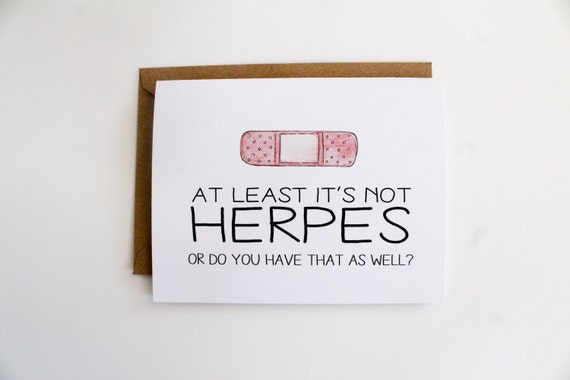 Pitch Perfect Funny Get Well Card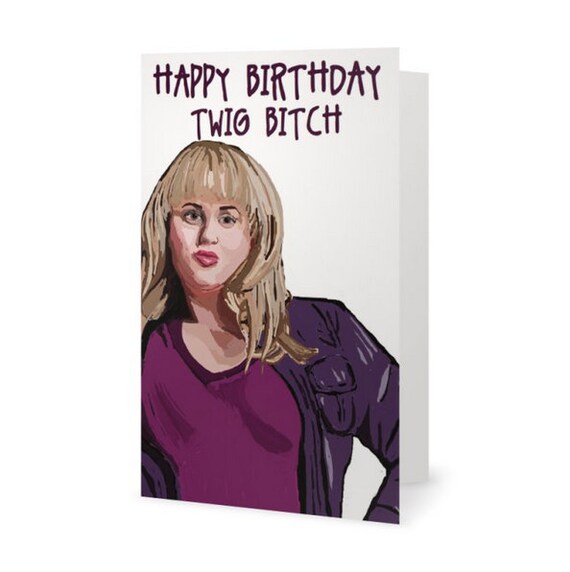 Pitch Perfect Fat Amy Birthday Card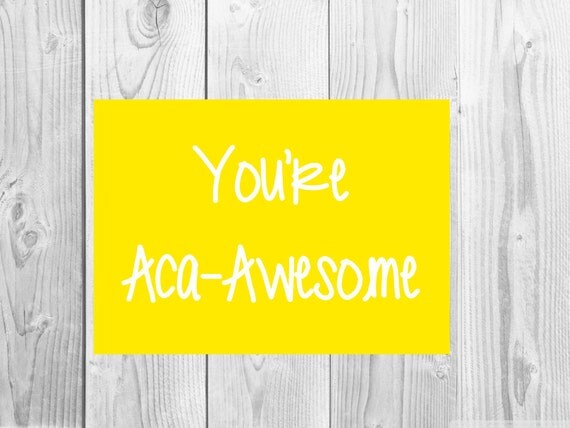 Pitch Perfect Appreciation Card

&